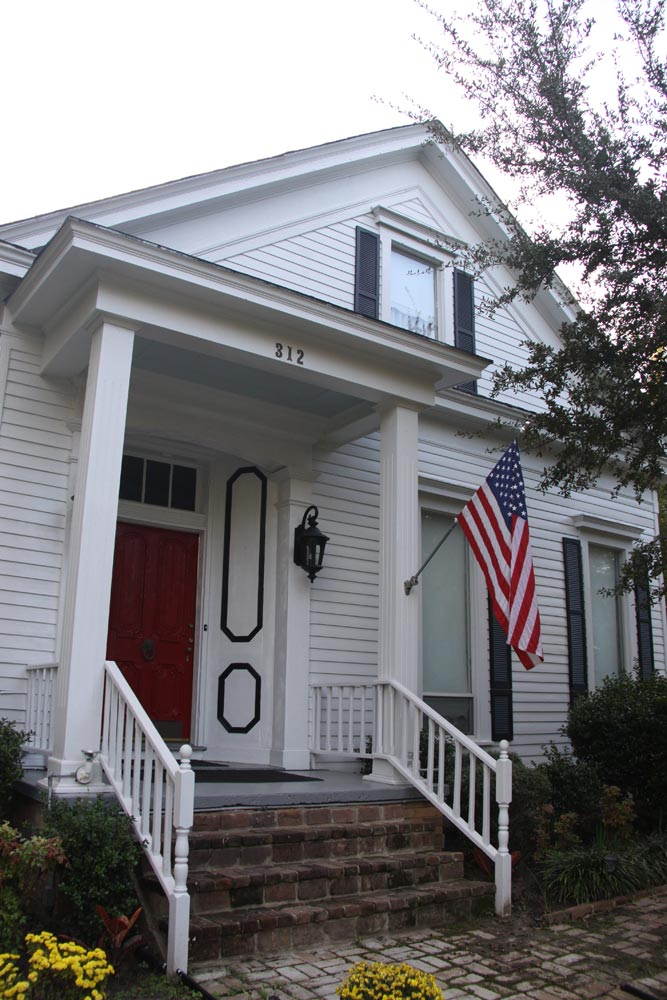 Rates: $100 - $195
Room rates are based on double occupancy only.
Open 7 days a week - including holidays
Policies
Children 10 and older.


No Pets.


Reservations held by credit card or deposit of the amount of one night stay.


A group booking requires a $250 non-refundable deposit paid at booking to hold the date and 50% of the total amount for room rate is due 30 days prior to stay.


We accept all major Credit Cards.


Weekday (Monday-Thursday)pricing available. Please inquire.
Arrival & Departures
Check-in:  3:00 PM
Check-out:  11:00 AM
All stays during holiday and special event weekends require a two-night minimum.
Whole house bookings and holiday/special event weekends require a 50% deposit in advance.
Our Cancellation Policy
The Claiborne House accepts cancellations 7 days or more prior to the reserved arrival date, and 30 days or more prior to holidays/special events. A 30 day cancellation policy applies to group bookings. If you cancel within the aforementioned period, a one night lodging fee plus a $25 cancellation fee will be charged.  If we are able to rebook the room or suite for the entire reserved period, you will only be charged the $25 cancellation fee.
Group bookings will be charged $25 plus tax per room booked if cancellation is prior to the seven day period.
A "No-Show" will be charged the full amount of the reserved stay plus the $25 cancellation fee.
There are no refunds for early checkouts.
During special events, any cancellation of less than 30 days will be charged the full amount of the reserved stay.
Directions
From Hwy 59, turn onto Hwy 49 East.  Continue to South Alley Street (Brookshire's Grocery will be on the corner) and turn right.  You will find the Claiborne House, 3 Blocks on the left, on the corner of Baker and Alley.  Look for the white house with the red door.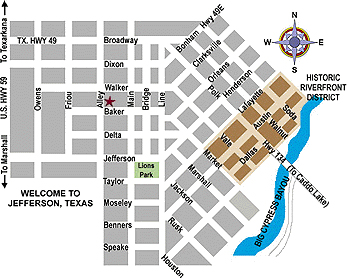 Local Airport
The Cypress River Airport located on Hwy 134, approximately 1 1/2 miles out of town. There is no telephone on site as yet. Please call us ahead to give us your estimated time of arrival and we will pick you up. The following is the information you will need:
Runway Length: 3,200 feet
Runway Width: 60 feet
Airport Identification # 24-F